If you are experiencing COVID-19-related symptoms (e.g., fever, cough, shortness of breath, muscle pain/headaches, diarrhea, loss of smell or taste) or you have had prolonged exposure to someone who has tested positive, you should not report to work on campus or to any other University of Florida facility. Please notify your supervisor, in keeping with your office's normal sick leave procedure, and remain home.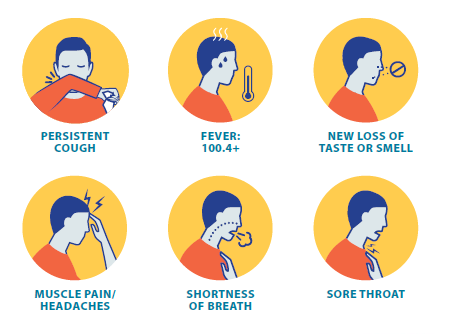 In general, if you are feeling sick, please stay home until you are feeling better and be sure to consult with your physician if necessary. If self-quarantine is needed, follow the CDC's physical distancing, quarantine and isolation guidelines.
Be sure to keep up with routine medical check-ups, especially if you have chronic medical conditions. If you do not have a primary care provider, you may search for a UF Health provider or contact University Benefits for information about physicians in your insurance network.