Screening and Testing: What to Expect
Screening and Testing: What to Expect
Screening Questionaire
Once your college or unit has identified you to complete a screening to either return to campus or to continue to work at a UF facility, please be on the lookout for an email from UF Human Resources directing you to complete the screening questionnaire via One.UF. Please be sure to complete this questionnaire, which only takes a few minutes, within 48 hours of receiving this email. By doing so, you will ensure everyone has an opportunity to complete testing before students begin to return to campus in the fall.
Completing a COVID-19 Test
Health care workers wear goggles or a face shield, a face mask, a gown and gloves. They will protect your privacy.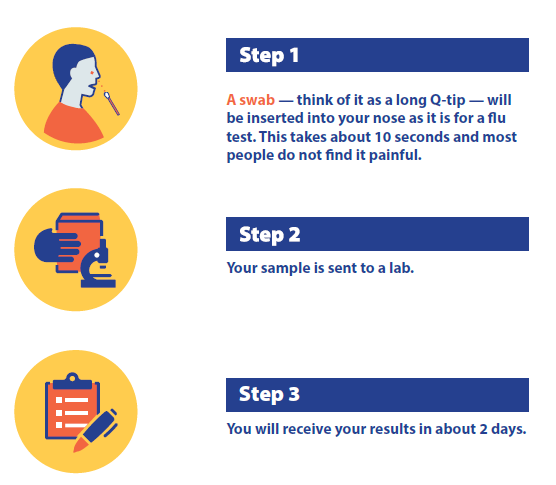 If your COVID-19 test result is negative, you will be emailed your results. Please wait to hear from your department before returning to the workplace if you have been away. Those working on campus may continue to work as normal.
If your COVID-19 test result is positive, you will receive a phone call from UF Health with guidance. Rescreening is required prior to being cleared to return to work.