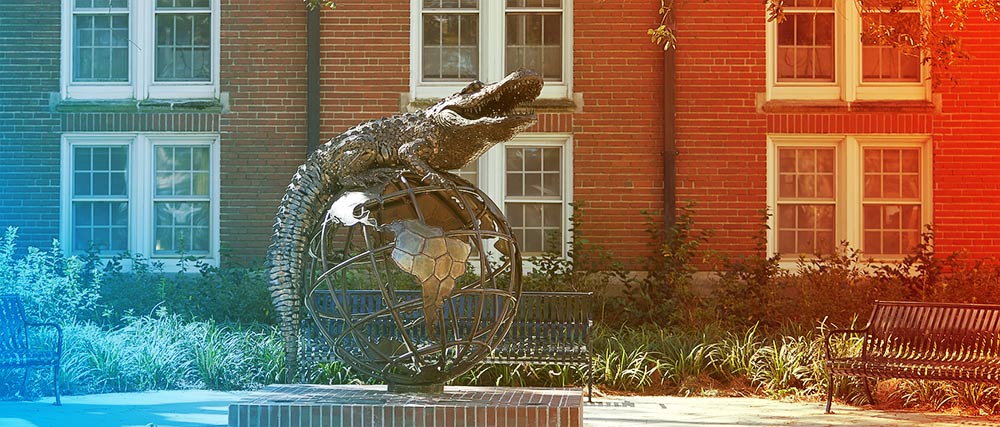 Hiring and Working Abroad
There is a considerable planning and organization when you are thinking of initiating or expanding your program in another country, hiring an international employee to perform work at the University, and placing and hiring employees to work abroad.  There is a range of factors to consider that is beyond the typical requirements when performing the same work domestically.
In working with other University core offices, UF Human Resources will partner with the UF community in mitigating the risks and navigating through the challenges and the complexity in bringing talents to U.S. and placing and hiring employees abroad.
Hiring and Compensating an Employee Abroad
When an employee is planning on working in another country or when a department is considering hiring an employee in another country, it is important to contact UF Human Resources for consultation on the best approach in hiring and compensating the employee.  Each country has different employment and taxation laws, and it is important to determine the appropriate method to hire or compensate the employee working outside of the United States.  Dependent on the method, the employee may end up be personally responsible for handling the taxation obligations in their country.
Method
Description
In Country Partner

Risk is low to the institution when paying the employee through the department's in-country partner. The in-country partner would hire and compensate the employee, and UF will reimburse the in-country partner.

There are some countries this method is not appropriate. Please consult with UF Human Resources by emailing globalservices@hr.ufl.edu for further details.

Professional Employer Organization (PEO)
Risk is low to the institution when paying the employee through this method. Usually a PEO will charge a percentage of administrative fee in addition to the employee's salary. A PEO will serves as a third-party organization in hiring the employee on behalf of the University and will handle all requirements in hiring an employee abroad.
Independent consultant/Contractor
Risk is moderate to high to the institution when paying an employee working in another country as an independent consultant/contractor. An independent consultant/contractor is a person contracted to perform work or provide service to the University of Florida as a nonemployee. If a person will be managed like an employee in performing work, then this will not be an appropriate method in paying a person. An independent consultant/contractor will be required to handle all legal and taxation obligations for their country.
Remote Work Location
If an employee is scheduled to work in another location outside of the U.S. for more than 30 days, it is important for the employee and their department to submit a remote work location agreement for approval prior to their travel.  This agreement is not required for UF faculty on sabbatical or professional development leave.
The agreement must be approved prior to the employee begin working in their remote work location, and it is important to indicate the address of the employee's alternate work location on the agreement.  In addition, the employee's department must update the work location in the system to reflect the new work location.  View the Remote Work Location Agreement for Employment Abroad form.
For employees who will be working remotely for less than 30 days, a Remote Work Location Agreement for Employment Abroad is not required. All activities for a sponsored research while abroad must be reviewed by UF Research prior to traveling abroad. 
If an UF employee who holds an employment visa (e.g. H1B) is planning on working at a remote work location, it is important to contact Immigration Compliance Services as soon as possible prior to the change to ensure the remote work assignment is feasible and appropriate legal requirements (e.g. submitting an amendment to the United States Citizenship and Immigration Services) are processed timely, if applicable.
Outside Activity Disclosure
If an employee plans on engaging in an outside activity (e.g. working or providing consulting service to another organization) whether within or outside of the United States, the employee must disclose their outside activity by submitting a copy of the UF Disclosure of Outside Activities and Financial Interests.  Failure to disclose an outside activity may result in employment or legal repercussion, especially for those who are on an active sponsored research.  This form can be found by visiting http://aa.ufl.edu/media/aaufledu/forms/OAA-GA-L-267-Disclosure-of-Outside-Activities-Out-of-Unit.pdf
International Travel
When traveling internationally on university business, UF employees will need to acknowledge and adhere to applicable UF regulations, policies, and directives.  Approvals or authorizations may be required prior to traveling abroad. Visit International Travel for additional information and support.
Resources
Topic
Contact
Hiring and compensating an employee outside of U.S.

Talent Acquisition and Onboarding

Remote

Work Location Agreement and Outside Activity Disclosure

Classification and Compensation

Employment Visa

Immigration Compliance Services