New Hire and COVID-19 Screening
New Hire and COVID-19 Screening
In response to the development of COVID-19, the University of Florida and UF Health are partnering together to create a safe work environment for new employees.  Guided by the world-class physicians and epidemiologists at UF Health, the university's new hire process is designed to enable all of us to continue our work together as safely as possible.  As part of the hiring process, all new hires will be required to complete a brief screening questionnaire.  New hires are encouraged to opt for a COVID-19 testing, which will be at no cost.
Your protection and privacy
As part of the University of Florida's hiring initiative, new hires may opt for a COVID-19 nasal swab test to determine whether they are currently infected with SARS-CoV-2, the virus that causes COVID-19.  This testing is offered at no cost to you. UF Health will inform you of your test result and notify you and UF HR when you are cleared to report to your UF work location or whether you need to isolate yourself at home.
UF Health will also only disclose testing results to public health oversight agencies, as well as other regulatory entities, as may be duly authorized or required by applicable state or federal law, statutes or regulations. Disclosures of information by UF Health will apply only to the data obtained as part of this testing program and will not include disclosures of any other existing or future personal health information. Apart from the direct uses of testing results described above, access to an individual's test sample and results will be held in a confidential manner by UF Health in a secure database and/or the State of Florida Department of Health.
Slowing the spread together
While it is not possible to prevent all cases of COVID-19, UF's new hire efforts are designed to slow the spread, assist us in efforts to protect those most vulnerable and prevent the hospital and health care system from getting overwhelmed.
---
New Hire Process
Hiring department initiates a new hire electronic packet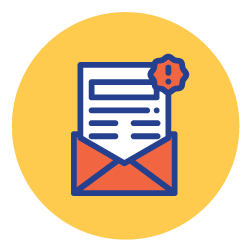 New employee receives GatorStart and Gatorlink email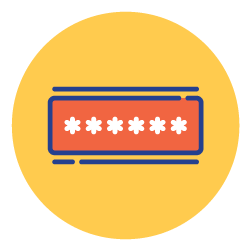 New employee creates gatorlink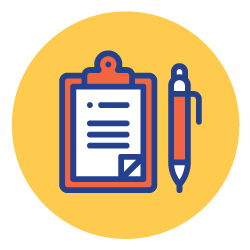 New employee receives email for the UF COVID-19 screening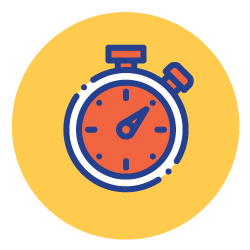 New employee completes the Screening Questionnaire within 48 hours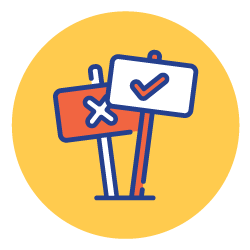 UF Health provides result to the New Employee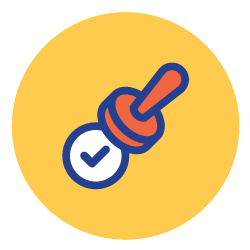 Employee can begin working on UF campus upon receiving clearance
---
Resources