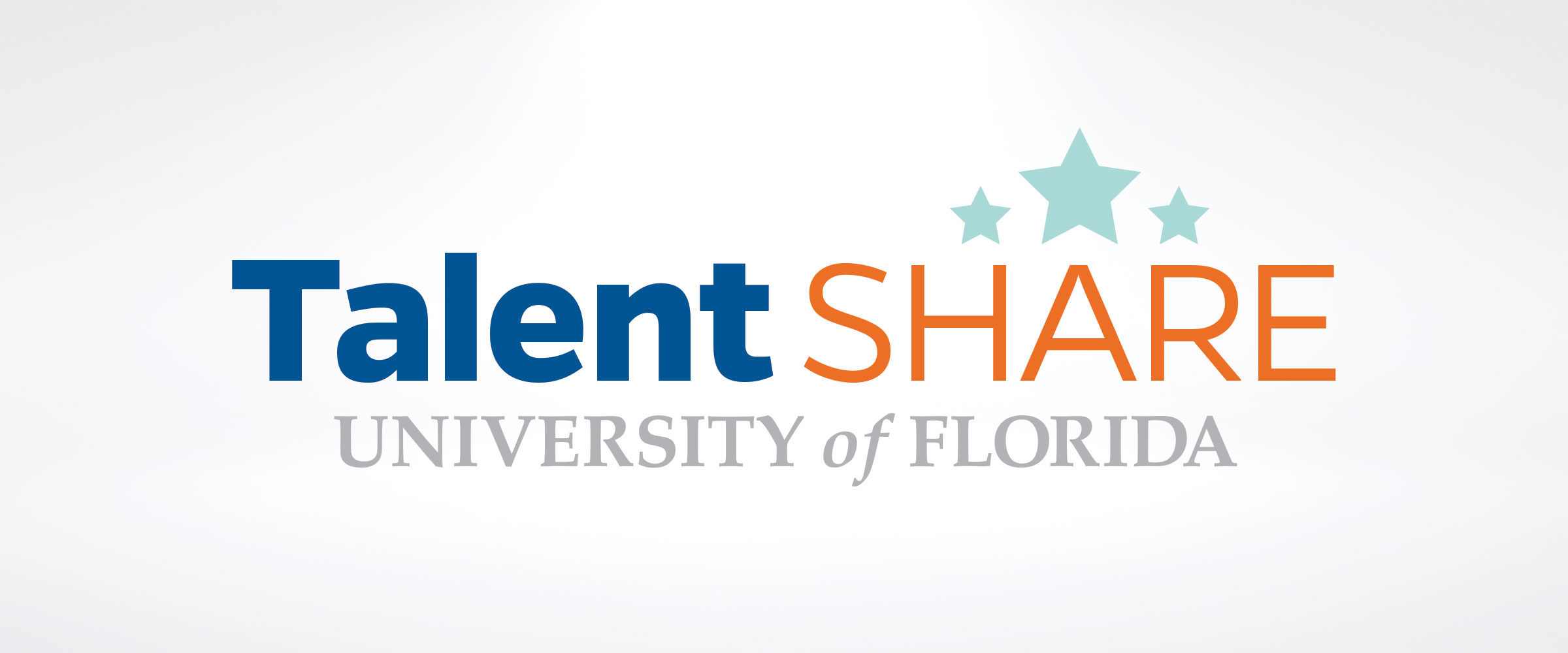 In response to the continuously changing circumstances involving the spread of COVID-19, effective on March 30, University of Florida has placed a pause on recruiting and hiring.  This pause is anticipated to last through the summer. Because of this pause, UF colleges and units will have some vacancies or gaps that need to be addressed to ensure UF remains operational.
Effective April 5, UF launched its Talent Share Program that's designed to assist the UF community in connecting  available UF talent affected by the reduction in work with UF colleges and units who have temporary projects or assignments.
Supervisors and managers are first asked to look within their colleges and units to determine if existing employees are able to address their needs.  If they are unsuccessful in securing employees within their colleges or units, UF Talent Share will assist in locating employees from other colleges and units.
The employees participating in Talent Share will not experience a change in reporting structure or job title.  Some projects and assignments may be required to complete remotely.
How Does Talent Share Work?
Colleges or Units who have vacancies or special projects or have been impacted by the hiring pause, may engage UF employees affected by a reduction in work due to COVID-19 in short term or temporary assignments.  To request support in filling a work assignment through the Talent Share program, a supervisor or manager should complete a Talent Share Request Form.
How Do Managers Refer Employees?
Supervisors and Managers may encourage employees impacted by a reduction in work due to COVID-19 to express interest in Talent Share by completing a Talent Share Interest Form (GatorLink Authentication Required) via PageUp.  Once completed, the Talent Acquisition and Onboarding's Strategic Talent Group will work to align that employee's skills with a work assignment throughout campus.
For additional information or further assistance, please contact Talent Acquisition and Onboarding by emailing talent@hr.ufl.edu.