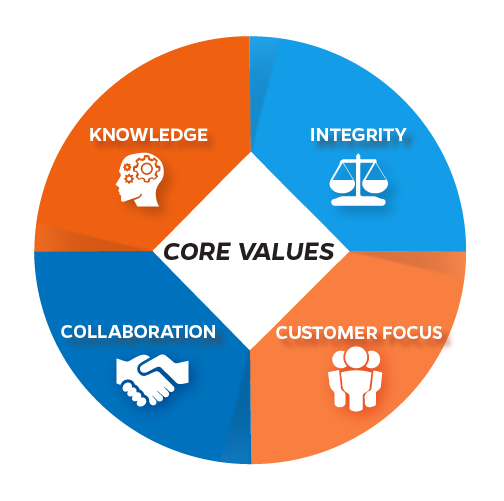 Integrity
We demonstrate and foster integrity by maintaining high professional and ethical standards. We are guided by self-discipline and diligence. We endeavor to honor applicable federal and state laws, as well as the regulations and policies embodying the rules and values of the University of Florida.
Customer Focus
We endeavor to be responsive to customer needs and questions in a timely manner. We provide excellent customer service by being flexible, agile, understanding, and reliable as communicators and facilitators. We listen with care to help us provide the best guidance to those who seek our assistance.
Collaboration
We establish and maintain effective and lasting partnerships to best address the needs of UF leaders and employees. We value positive and productive relationships with stakeholders across the University as we collectively strive to build an efficient, effective, and positive work environment. We welcome feedback to improve the value of our assistance.
Knowledge
We strive to serve as trusted resources in identifying solutions, options, and answers on employee relations matters. As employee relations professionals, we embrace a philosophy of continually learning by proactively evaluating current trends and best practices within the higher education human resources environment to assure we can best serve the UF community.