Communications and Worklife
Communications and Worklife
E-Mail: hrcommunications@hr.ufl.edu or worklife@hr.ufl.edu
Phone: (352) 392-2477
Mail: PO Box 115000, Gainesville, FL 32611
Angie Brown
Director

As director of Communications and Worklife, Angie oversees electronic and print communications as well as worklife initiatives designed for UF faculty and staff. She facilitates internal change management efforts, providing strategic communication planning and execution for UFHR, the Office of the CFO and other university units. She brings more than 20 years of higher education public relations experience to her role, having held communications roles at The Pennsylvania State University and Oregon Health & Science University. She has served on the Board of Directors of the National Consortium for Building Healthy Academic Communities and the Advisory Board of Mindful Leader, through which she is certified as a workplace mindfulness facilitator.
Rick Bales

Assistant Director for Creative Services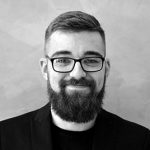 As assistant director, Rick leads the design and visual communications strategy for UFHR and the Office of the Vice President. He is responsible for the design of digital and print media as well as with broader creative direction and strategies of HR campaigns. His role includes graphic design, branding, photography, campaign development, and web design. Rick has a background working with design agencies and, prior to joining Human Resources, worked for UF Online as a Graphic Designer.​ He continues his professional development in the creative field.
Patricia Alba
Communications Specialist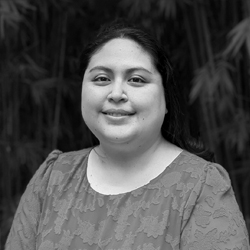 As a Communications Specialist, Patricia assists with the Communications and Worklife social media accounts, curating stories for the UF at Work newsletter and writing stories that highlight UF and UFHR initiatives. As part of her role, she also updates the UF at Work website and the news sections of other HR related websites. Patricia previously worked as a communications specialist at the UF Center for Latin American Studies where she managed all aspects of marketing and communications within the center. Patricia holds a master's degree in mass communications and a bachelor's degree in English from the University of Florida.
Dan Ypsilanti
Web Developer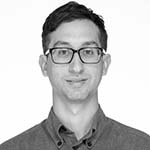 As web developer, Dan assists with all externally facing websites for UFHR. He is responsible for maintaining and updating web content, improving website design and functionality, ensuring website accessibility, analyzing analytics, and enhancing information architecture. Previously Dan worked at the Counseling & Wellness Center supporting marketing and outreach efforts through graphic design, website design, audio/video support and social media. Prior to that he worked as a web designer for Warrington College of Business, designing templates for online courses and helping pilot Canvas before it's adoption campus wide.